Online e-ordering – WEB EDI
The bizBox WEB EDI provides the implementation of the e-ordering process by way of eSlog and EDI documents (in the role of customer or supplier), which allows small companies to do business with large systems and the public sector without having their own applications or adjusting their operations.
It supports the functions of manual capture, document and process management, controls, exchange and management of company registration data.
It provides simultaneous connection through different channels – WEB EDI, classic EDI, a safe exchange network, banking channels – and support for various document standards (EDIFACT, eSlog, GS1, UBL).
User-friendly WEB EDI app
Option of integration with the user's systems
A single application for all EDI partners
Compliant with standards and legislation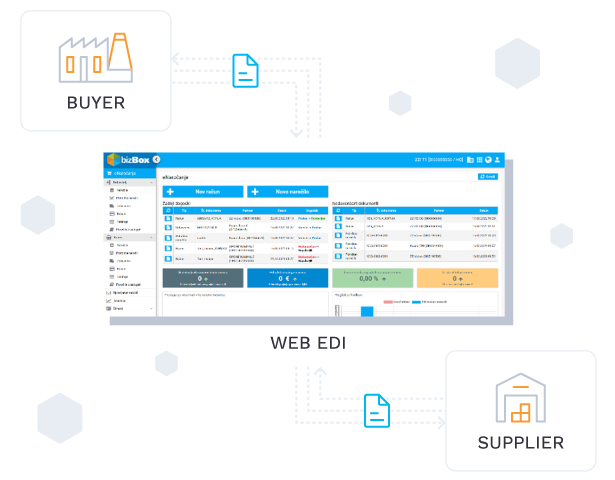 Automatic EDI e-ordering
The electronic exchange process within the ordering process according to EDI standards is required by more and more clients in various industries. The bizBox provides EDI services that are recognised and established on the market, and are included in many business systems.
The bizBox EDI service provides the exchange of a wide range of e-documents and safe connections between companies. As regards implementation, control and management, the bizBox provides advanced tools, web interfaces and content support to users.
You can adjust EDI processes entirely to your capacities and partners' requirements.
The bizBox EDI provides electronic exchange to Mercator, Spar, Tuš, Merkur, Big Bang, Lidl, Hofer, Telekom and other companies.
Reliable and accessible EDI electronic exchange for the EU and Slovenia in compliance with eSlog
The bizBox EDI for trading, production, tourism, logistics, pharmaceutical industry and so on.
The bizBox EDI network is also connected to global EDI providers.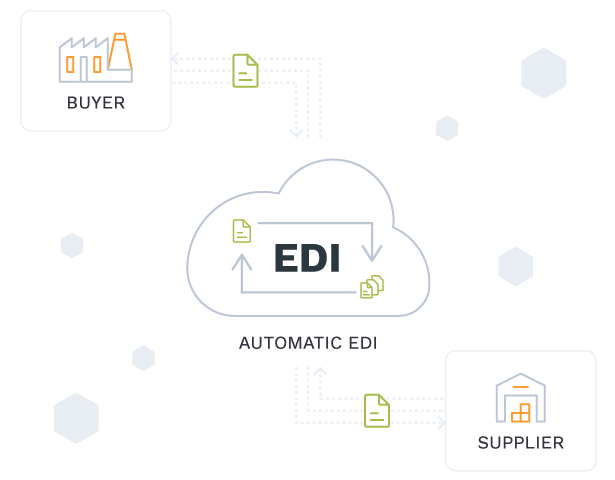 Advantages of the bizBox EDI
The bizBox operations with eSlog documents in the EDI process, which is a major simplification – one standard and channel for everything
Simple and cheap implementation of the bizBox EDI service integrated in your information system
Introduction of EDI services according to the requirements of your partners quickly and without modifying your system and investments
Support for various EDI e-documents – Order (ORDERS, ORDRSP), Delivery Note (DESADV), Invoice (INVOIC), Inventory (INVRPT)
Compliance with EDI requirements of large customers in various industries, from trade to production
The EDI electronic exchange automates B2B processes and formally replaces documents in paper and non-structured form
Safe, reliable, advanced and legally compliant exchange of e-documents
Traceability and control of exchange by both partners
EDI partner solutions
The bizBox electronic exchange is already included in business apps
The transmission, receipt and storage of EDI e-documents, like with e-invoices, is possible directly from the user's business systems.
The bizBox is included as a service in over ten business and accounting apps and systems.
For companies that have no support for e-documents in their business apps and are active in the e-ordering process, the bizBox offers a possibility of connecting through the client or the bizBox EDI web app.
Integration of the bizBox EDI in Vasco, Datalab, SAP, MS Dynamics
Single integration for e-invoices, banks, the public administration and EDI at home and abroad
Single channel or safe route for EDI, Eslog, UBL Croatia, banks, etc.
Provision of advice in EDI introduction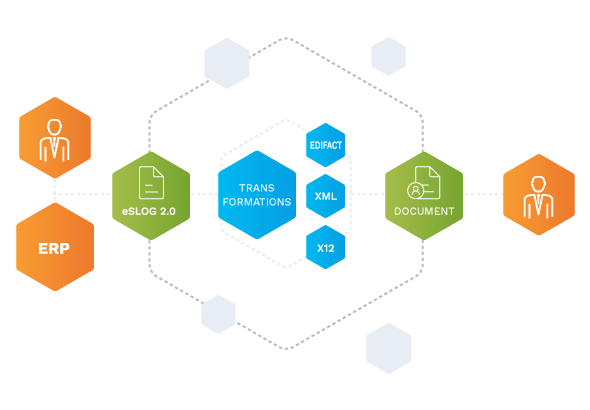 EDI connection to a partner
Different customers – partners have different requirements for EDI exchange. The bizBox EDI provides uniform operations with various partners and adjustments of content, formats and exchange channels in respect of their requirements.
In the e-ordering process, e-documents can be exchanged with partners in a random EDI format (eSLOG, EDIFACT, UBL, etc.), whereas documents may also be modified to the partner's EDI standard and vice versa upon exchange using the bizBox EDI service.
Connection to a partner may be arranged in cooperation with our associates, who will also help you with any technical and content issues.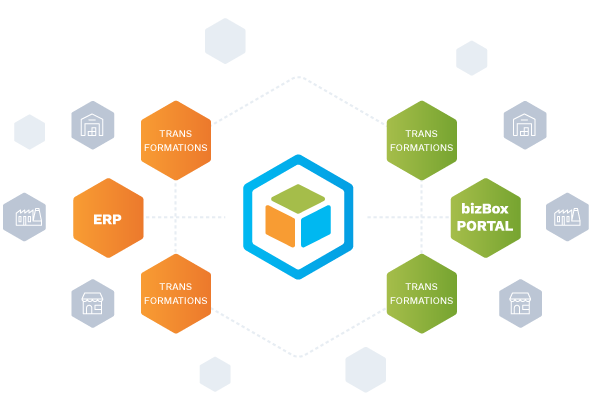 PACKAGES
Basic package
Everything you need to transfer to WEB EDI
Free
Basic features are always free.
The bizBox WEB EDI functions:
Portal solution – app for EDI e-ordering with partners
Automated connection to a partner
Immediate activation and use without investing in additional solutions
Supported EDI process from the order to the invoice
Simple preparation, control and transmission of e-documents
Review and work in the role of a supplier or customer
Master data – Code list of partners and of items with the basic set of information
Review of statuses in the e-ordering process
E-ordering analytics
Favourable business model – consumption-based payment
Start free
Advanced package
Integrated bizBox EDI
Everything you need to transfer to integrated EDI.
Functions of the bizBox integrated EDI:
Use of the bizBox EDI services in your existing business apps
Support for various types of e-documents
Supported various EDI standards and transformations between them
Traceability, control and management from the existing solution
Simple inclusion of new EDI partners
Option to use the EDI WEB portal solution for the purposes of analytics or additional support 
Simple, efficient and flexible business model without investing in additional EDI services
Inquiry