Become a part of the bizBox ecosystem
The LogChain user account will make you a part of the bizBox ecosystem. Simply upload your electronic delivery note to the platform and start tracking your shipments, documents and vehicles. Moreover, you can provide access to shipment status to your customers as well.
Full connectivity
The central logistics platform provides the integration of various stakeholders in the supply chain and the execution of tasks in the process of dispatching, transporting, delivering and accepting goods.
The platform processes information from the partners' back-office systems and the field during delivery in a controlled manner.
Stakeholders (warehouse of dispatch, carrier, driver, transport manager, acceptance point) can use optimal interfaces and equipment that may be connected to the LogChain cloud platform.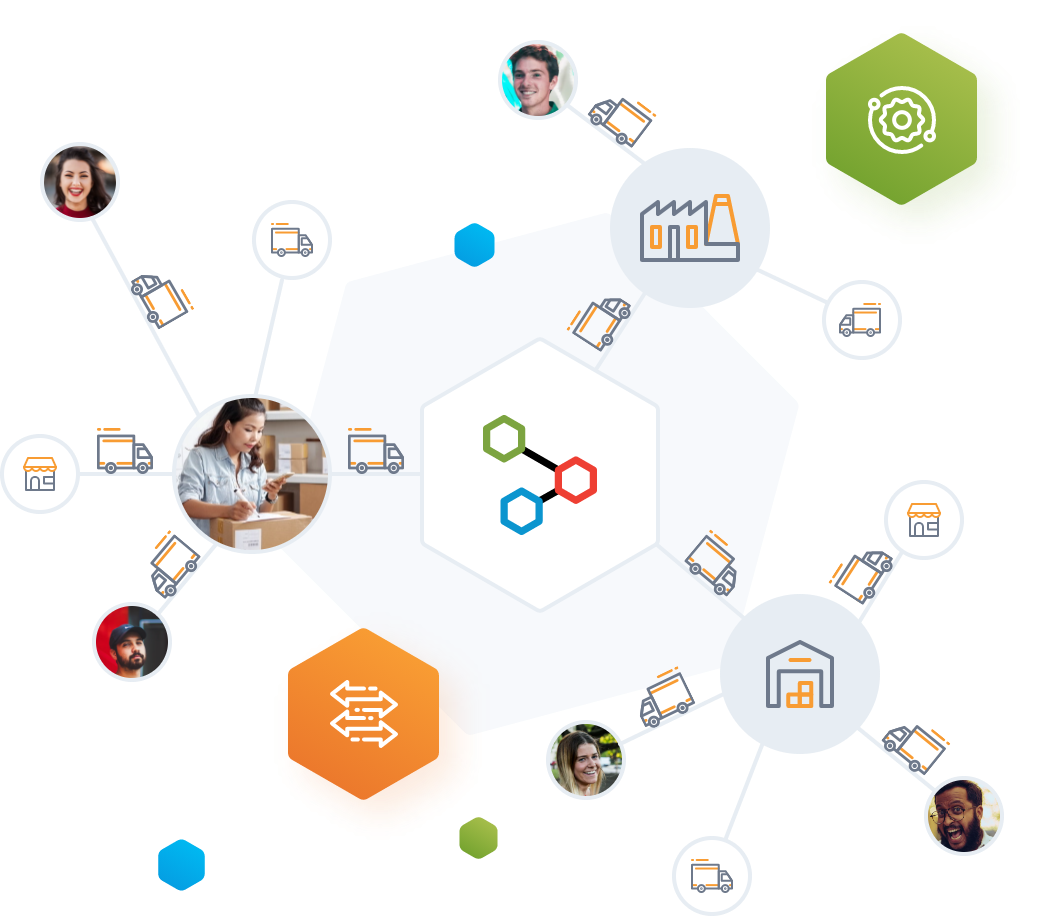 Transparency and control
The transport office is the central point for data access and management. The advanced dispatcher function allows you to manage shipments, statuses, signatures and packaging data.
You can also use the functions of planning, generating reports and accessing the exchanged documents. All data is also available for import or processing in other systems by way of interfaces.
Central point for data management
Simple connectivity with other systems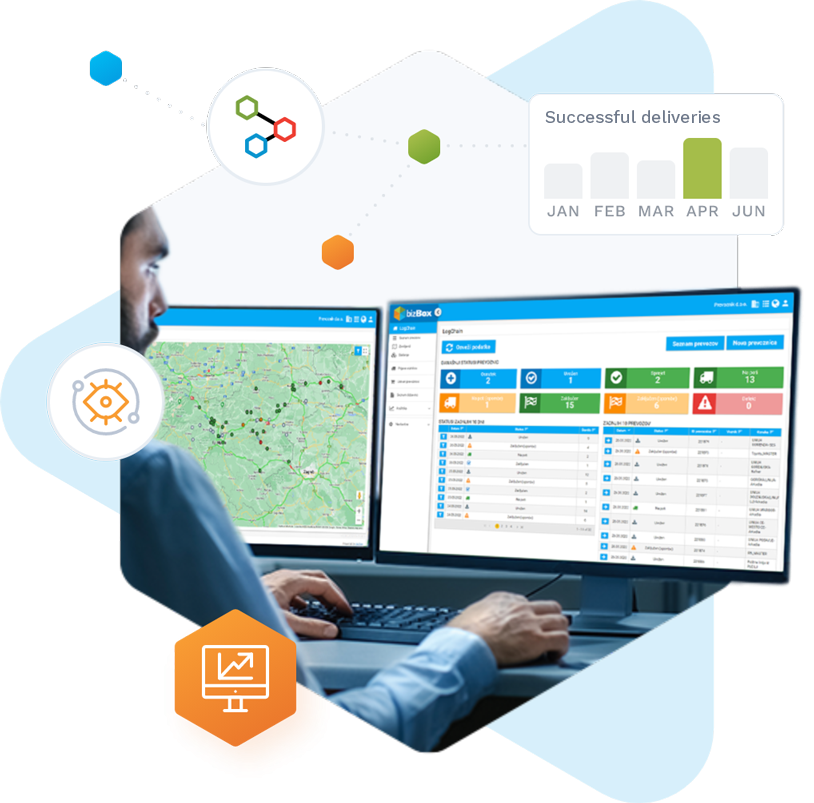 Enhance efficiency in the field
The Digital Driver mobile app supports all main tasks of delivery staff and drivers for activities in the field. An intuitive and user-friendly interface enables fast onboarding, simple use and an overview of work assignments.
Mobile app for field work
Simple to use and full control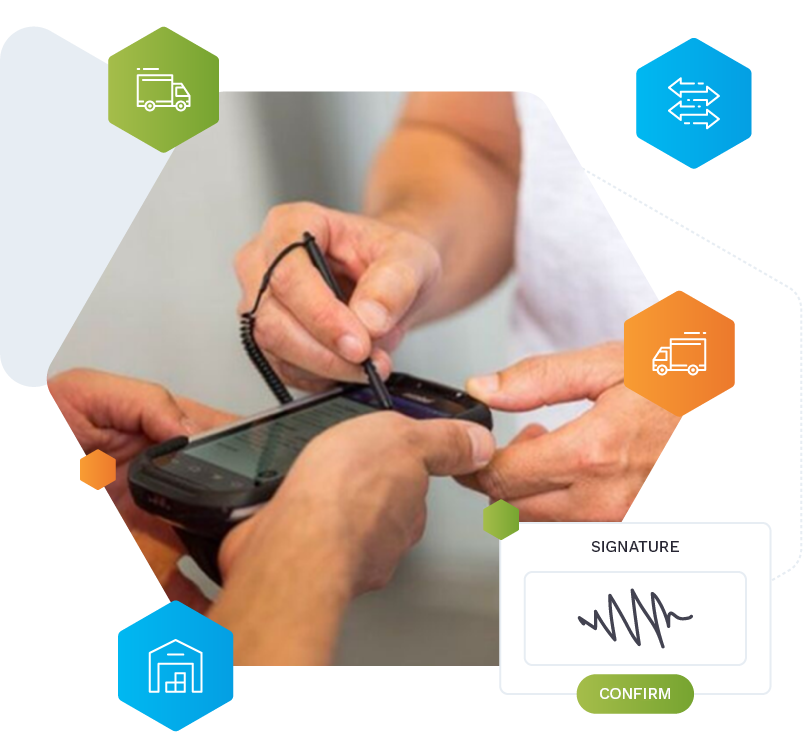 Always safe
All documents, photos, locations and other information generated in the LogChain logistics process are stored in certified electronic archiving service that provides audit trails of all changes, entries, accesses and other activities on the platform.
This provides the credibility of the entire process and security to all stakeholders and their data.
Certified and safe data storage
Audit trails of all changes in the process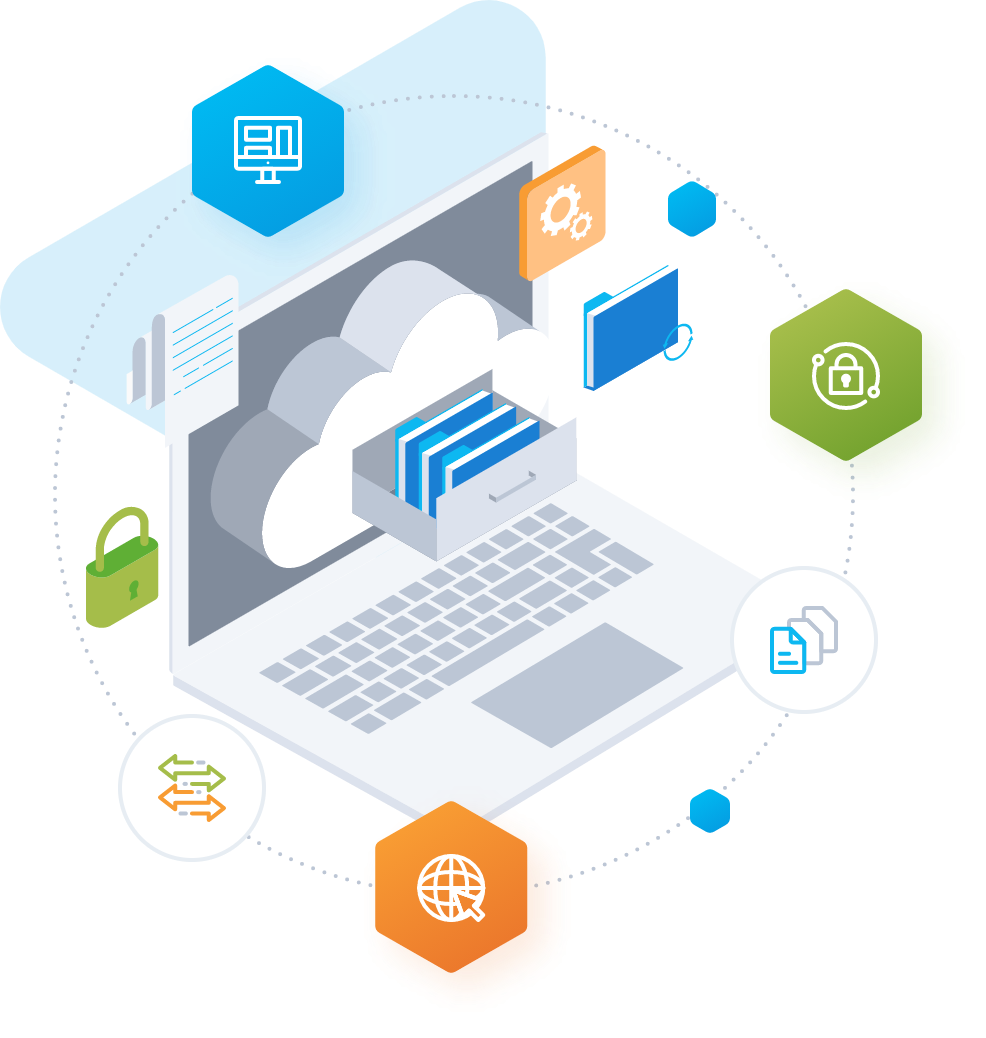 Advantages of the LogChain
Complete traceability of shipments and documents
Compliant delivery with electronic signature capture (ePOD)
Abolition of delivery papers
Record of packaging
Traceability and control over the process by the sender, recipient and owner of the goods

Process management of delivery and connections to the carrier's business processes
Access to shipment status (sender, carrier, recipient)
Credibility of the process – audit trails in the system, certified platform
Abolition of delivery papers
Controls and management at each level
Inclusion and integration of outsourced drivers
Notification (online, email, texting)
Electronic exchange (EDI/RIP)
Traceability of shipments
Management of shipment delivery
Information on time windows for breaks
Location and time stamps upon capture
Capture of acceptance signature and other circumstances upon the handover of shipments